Our Team
Our workforce is segmented into different teams such as procurement, manufacturing, packaging, warehousing and sales&marketing. From creating unmatched range of products such as Masoor Dal, Arhar Dal, Brown Basmati Rice, Organic Brown Basmati Rice, Horse Gram, Badi, Mango Pickle, Cherry Pickle, Garlic Pickle, etc. to deliver them on time, our workers do every job with perfection. To improve their skills, we arrange regular training sessions and seminars for them. As they are an important part of our company, we include them in decision making process.
Reasons Of Our Enormous Success
The long time we have spent in this segment has increased our knowledge about the needs of customers. Today, we are counted among the leading manufacturers who are popular across India. Listed below are some of the factors that are highly responsible for our enormous success:
Support of a focused team
Feedback assessment policy
Ethical trading values
Excellent customer care services
Customers satisfaction
We give our best to provide with with highest grade products such as Horse Gram, Badi, Mango Pickle, Cherry Pickle, Garlic Pickle, Masoor Dal, Arhar Dal, etc. and greatly reliable services. One of the reasons behind our popularity among client is our ethical and honest way of operating the business. Each time they contact us, we embrace transparency and never hide any policy from them. This helps us in winning their trust and make them return.
Warehouse
Owing to the heavy storage capacity of our warehouse, our team is always ready with consignments and easily fulfill urgent orders. The warehousing unit is managed by a separate team that has its eyes over incoming of assortment and shipment.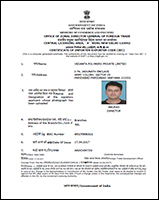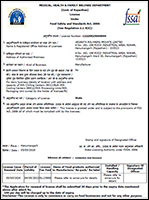 For Distributorship/ Dealership Purposes, Feel Free to Contact Us...